In the late 1970's, & early 80's JAG BMX revolutionized the sport of BMX, Bicycle Motocross! The 1st 5 World Championships, 1st Network Series (ESPN), 1st events over 4,000 participants from 60 plus Countries, 1st inclusion in "CHIPS" TV series, JAG turned the sport on its ear by bringing in major corporate sponsors, and created some of the most exciting championship races across the USA & International Television!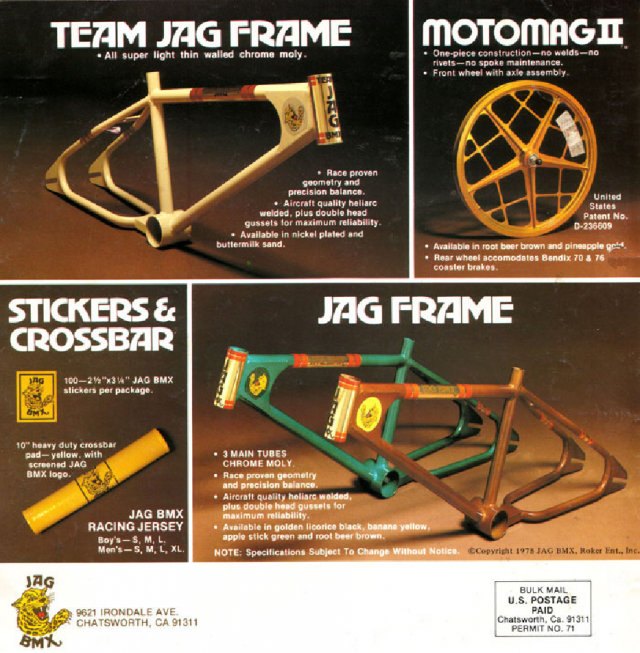 Jag BMX World Championships were held from 1978-1981 in Indianapolis, then moving to Las Vegas in 1982. The race was the first world championship in BMX racing. The events were massive, with 4,000+ riders attending, and were among the first to have both TV coverage and marquee sponsors such as Coca-Cola, 7-11 and Thom McCan Shoe Stores. All of this was the brainchild of then-music promoter and BMX team owner, Renny Roker.

~BMX Museum
Personally I did meet Renny Roker in 1979 at the JAG BMX Worlds in Indianapolis – Indiana, USA for the first time, when together with Louis Vrijdag I went over to the USA to compete with 9 Dutch BMX racers in these so called JAG BMX World Championships. The impact of what happened there and then has resulted in what International BMX is today. Renny Roker has never been honored for being instrumental (as far as I know anyway) allowing National representatives get together and facilitate them with a meeting room and catering. I want to set the record straight and make you all aware of how important Renny's JAG BMX World Championships in 1979 and 1980 were.

~ Gerrit Does 2004/UniversityOfBMX.com
Check out BMXMuseum.com to see some of the vintage JAG BMX collections
Team Jag Complete 1978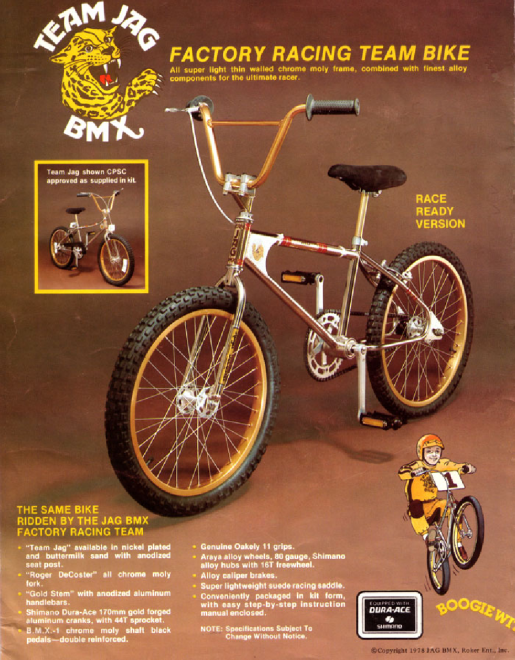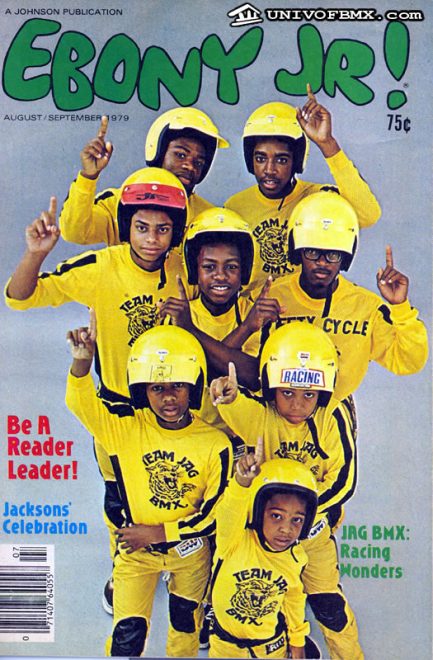 Jag BMX- was a company owned by Renny Roker, a fellow from the Virgin Islands. He was an executive for Casablanca Records and he gave me all of Donna Summer's albums, as she was one of my favorites. He built a strong BMX racing team and my company made private label bikes and components for him and Jag BMX was quite successful.

~ Skip Hess/Founder Mongoose Bikes
Jag Featured On Chips:
Standard Jag Complete 1978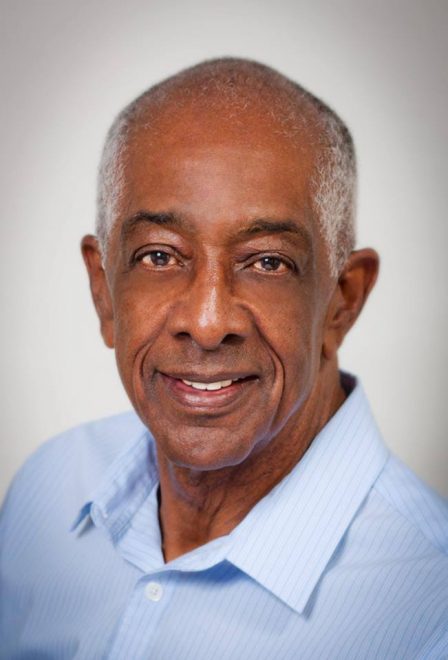 About Renny Roker:
Renny is legend in many fields of entertainment! He is the definition of the word Accomplishments.
It would take too many pages to detail the biography of Renny, so here is a brief accounting:
In the box office, Renny has starred in countless motion pictures including "Kidnapped In Paradise (1999), Honky Tonk Freeway (1981) and The Versace Murder (1998). In 1974, he starred and produced "Johnny Tough," the first African American production to reach #1 in Daily Variety earning $49 million in the box office which equals to $300 million today.
On television, Renny was a regular on hit shows such as Hill Street Blues, Gomer Pyle U.S.M.C. and Sanford And Son while being utilized as an actor and voice over in countless commercials for companies such as Bounty Paper Towel, Chevrolet, McDonald's, Hertz Rent A Car, and American Express (with Tiger Woods). Renny has also starred in over 100 stage productions from New York to Los Angeles including the lead for One Flew Over The Cuckoo's Nest. See Renny's list of credits On IMDB
Off screen, he has delivered plenty. He owned and produced hit shows like "Jag BMX World Championship Series" for ESPN (broadcast in more than 80 countries), "Coup De Hoop," a playground basketball series for ABC that starred Kareem Abdul Jabbar, Dee Brown and Dominic Wilkins.
He also produced NBC's "America's Paradise Triathlon" shot in the U.S. Virgin Islands. In fact, Coca Cola has over the years served as a major or title sponsor for his triathlons, "Coup De Hoop," "Jag BMX," and other events. At one point, Walter Dunn of Coca Cola appointed Renny as their international sports Representative 6 yrs in a row.
Impacting Our Youth..
And even with such accomplishments in front and behind the scenes, it's his current work with today's youth that simply astonishes the general public. Teens On The Green Golf And Education Academy is the first African American International golf program that insures the financial success of teen golfers by providing a detailed road map for earning college scholarships.
PBS and Teens On The Green International Series "From Tee To Degree" broadcasts in 230 US markets and in 55 countries.
In his spare time, Renny enjoys golf, swimming and horseback riding and spending time with his five children.
EXPERIENCE:
CURRENT ACTIVITIES AND PROJECTS
1. Teens On The Green Golf and Education Academy providing instruction in golf and education in order to have all graduates earn scholarships to college
2. PBS and International Teens On The Green TV series "FROM TEE TO DEGREE" broadcast in 230 plus markets U.S. and 55 countries. Series serves as major marketing tool for Teens On The Green merchandise, events and program.
3. Teens On The Green motion picture to further enhance the marketability of Teens On The Green Academy, merchandise and program. As the first African American owned international junior golf program the above activities will insure the financial success of Teens On The Green worldwide.
PARTIAL FILM & TV BIOGRAPHY
Acted in 37 different TV shows over 3 decades, including "Hill Street Blues", "Amazing Stories", "Good Times", "Sanford and Son", "What's Happening", "Sanford and Son", "The Mod Squad", "Mission Impossible", "Gomer Pyle", and other various film projects,
PARTIAL LIST OF NATIONAL COMMERCIALS ON CAMERA & VOICE OVER:
CHEVROLET, BOUNTY PAPER TOWEL, AMERICAN EXPRESS WITH TIGER WOODS, VOICE OF GALLO WINE 3 YEARS, MCDONALDS. HERTZ RENT A CAR, SPOKESPERSON FOR WATER PIC, CRISCO, PEPSI COLA, DINTY MOORE BEEF STEW & VOICE OVER "SUPERFRIENDS" TV SERIES
Gomer Pile and Sgt. Renny Roker
ENTERTAINMENT INDUSTRY HISTORY – MUSIC:
1. NAT "KING' COLE Marketing / Promotion, Music Publishing, Record Company KC Records, and Mr. Cole Instrumental in success of "Rambling Rose" Multi Million Seller
2. Liberty Records Sr. VP (First African American Executive Music Business non Black Company) earned more than 100 Gold/Platinum singles and Albums (9 years) Notable Artist, O'Jays, Jan & Dean, Vicki Carr, Jackie DeShannon, Bobby Vee, Billy J Kramer, Chipmunks.
3. Stax/Columbia Records (currently Sony Music) First in Music Business to market a 500,000 sale of album in Southern California with Johnny Taylor, other artist promoted, Otis Redding, Sam & Dave, staple Singers, Rufus Thomas earned more than 100 gold & platinum singles and Albums 7 years
4. Directed campaign for Isaac Hayes win of Academy Award Best Original Soundtrack "Shaft" (Stax Records)
5. Casablanca Records 7 years Directed and spearheaded "Black Music Division" responsible for Village People, Parliament, Cameo, Donna Summer, and many more earned more than 60 gold & Platinum Albums, Singles, Cassettes,
6. R & B Productions Concert Company partnered with Barry Fey First African American to reach top 5 Grossing Concert companies in Music Business for 5 consecutive years with longest sellout record at Sports Arena (18,000 seats) more than 45 consecutive sell outs. Other sellouts included Soldier Field, L.A. Coliseum, RFK stadium, Pontiac Stadium, Cotton Bowl and many others.
"Shaft" – Directed campaign for Isaac Hayes win of Academy Award Best Original Soundtrack "Shaft"
Nat King Cole Marketing & Promotion
ENTERTAINMENT INDUSTRY- PRODUCER FILM & TV STAGE
1. STARRED AND PRODUCED "JOHNNY TOUGH" "G RATED" FIRST AFRICAN AMERICAN TO REACH #1 IN DAILY VARIETY (1974) $49 MILLION DOLLARS TODAY'S EQUIVALENT IN TIX SALE OVER $300 MILLION DOLLARS AT TODAY'S TIX PRICES
2. PRODUCED 4 OTHER MOTION PICTURES
3. OWNED AND PRODUCED "JAG BMX WORLD CHAMPIONSHIP SERIES" FOR ESPN FIRST AFRICAN AMERICAN TO PRODUCE SERIES FOR ESPN OWNED BY PRODUCER 1978-85
4. OWNED AND PRODUCED "THROUGH THE EYES OF A CHILD TV SERIES" 7 YEARS
5. OWNED AND PRODUCED "COUP DE HOOP" PLAYGROUND BASKETBALL SERIES FOR ABC THEN CBS NETWORK. COMMISSIONERS INCLUDED KAREEM ABDUL JABBAR, DOMINIC WILKINS, DEE BROWN FIRST AFRICAN AMERICAN TO PRODUCE OWN SPORTS SERIES FOR ABC AND CBS
6. OWNED AND PRODUCED "AMERICAS PARADISE TRIATHLON" NBC IN THE U.S. VIRGIN ISLANDS (INTERRUPTED BY HURRICANE HUGO AFTER 2 YEARS) RETURNED TO VIRGIN ISLANDS AND PRODUCED TRIATHLON AS FIRST OLYMPIC QUALIFIER ON U.S. SOIL FOR TURNER BROADCASTING "FIRST AFRICAN AMERICAN TO PRODUCE SPORTING EVENT OWNED" FOR NBC AND TURNER BROADCASTING
7. TEENS ON THE GREEN JUNIOR GOLF PROGRAM PRODUCED SERIES FOR GOLF CHANNEL "FIRST AFRICAN AMERICAN TO PRODUCE OWN SPORTS SERIES' FOR GOLF CHANNEL
8. HARLEM GLOBETROTTERS CONCEIVED AND PRODUCED THE MOST TELEVISED BY ABC (6 TIMES) HARLEM GLOBETROTTERS IN THE BAHAMAS WITH BASKETBALL COURT ON THE BEACH
9. ACTOR IN FIRST EPISODE OF STEVEN SPIELBERG'S RETURN TO TV IN THE TV SERIES "AMAZING STORIES"
10. MORE THAN 100 STAGE PRODUCTIONS AS ACTOR FROM OFF BROADWAY TO LOS ANGELES INCLUDING FIRST AFRICAN AMERICAN TO PLAY LEAD IN "CUCKOOS NEST" 2 YEARS
CORPORATE RELATIONS
1. COCA-COLA MAJOR OR TITLE SPONSOR OF ROKER'S TRIATHLONS, COUP DE HOOP, JAG BMX AND OTHER EVENTS. WALTER DUNN OF COCA-COLA APPOINTED RENNY ROKER INTERNATIONAL YOUTH SPORTS REPRESENTATIVE FOR MORE THAN 6 YEARS
2. THOM MCAN SHOES PRODUCED A SHOE NAMED AFTER JAG BMX THE "JOX-JAG BMX SHOE" THE ONLY TIME IN COMPANY'S HISTORY THEY PRODUCED A SHOE NAMED AFTER OUTSIDE PERSON OR COMPANY JOX-JAG BMX SHOE STAYED IN COMPANY'S TOP 5 SELLERS DURING EVERY YEAR PRODUCED
3. OTHER KEY SPONSORS SUPPORTING ROKER'S SPORTS EVENT INCLUDE, POST CEREALS, SRIXON GOLF BALLS, PING CLOTHING, BALLY GAMES, MATTEL TOYS,
Sourced from JagBMX.com
Fun Fact:
Renny is related to Al Roker (News Anchor/weatherman) and actress Roxie Roker (The Jeffersons TV Show) who is the mother of Lenny Kravitz!! Now that's a really fun fact!! 🙂