I've been following the Masaka Cycling Club for a little while on Instagram and I love what their doing.
About:
Masaka Cycling Club is an amatuer cycling team based in Masaka, Southern Uganda. The club composition is made up of elite, developing and entry level cyclists.
Our club is part of the Team Amani initiative which also comprises sister clubs in both Kenya and Rwanda. This initiative is designed to showcase cycling talent within the East African nations and prepare riders for opportunities amongst professional cycling teams.
Masaka Cycling Club is also a donor supported club created for Ugandan cyclist who do not have access to equipment or opportunity due to their extreme level of poverty. This project may appear to be a Cycling Club on the surface, however, it is the underlying humanitarian elements that motivate donors the world over.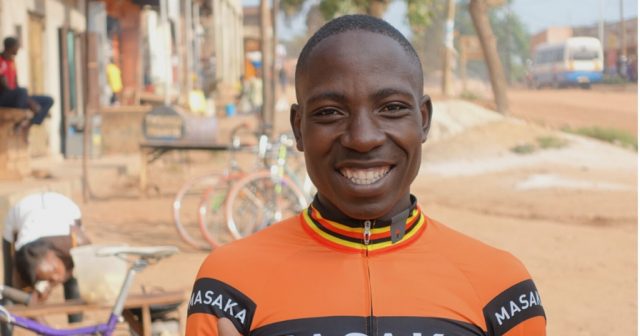 G!RO recently partnered with Ross Burrage from The Hidden Athlete Podcast to send over some cycling kit to Uganda to support the Masaka Cycling Club. Its an amazing initiative that we are proud and humbled to support in some small way, and you can support too.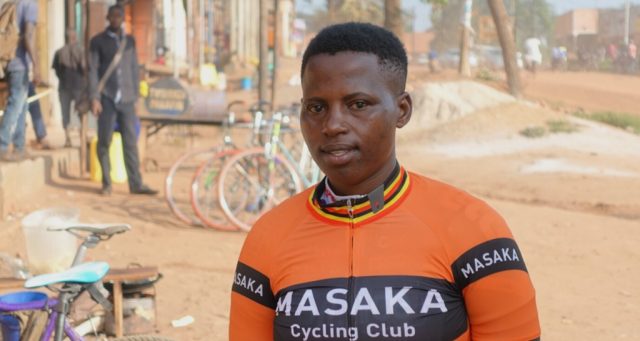 Masaka Cycling Club is located in the Masaka District approximately 3 hours drive South of the Ugandan Capital Kampala. The South of Uganda is a very poor region and sport in Masaka is quite suppressed in comparison to the opportunity that exists in Kampala and other East African Nations.
The Fundraiser:
This project is designed to be sustainable by way of recurring small monthly donations.
Goals:
A full time Administrator/Team Manager based in Masaka and located on club premises. A full time senior coach & part time junior coach.
Annual Lease for a temparary Clubhouse in Masaka for riders to gather & train until we accumulate enough donations to build an amazing purpose built Dream Make Hub.
Establish the club with mechanical equipment for local commuter bike so they are able to provide mechanical support to the region and generate a source of income to feed both families and members.
Purchase twenty sets of Masaka Cycling Club Team Race Kit (including shoes & helmets) for members to share, train and race in throughout Uganda and East Africa.
Purchase parts and supplies for maintenance for their Race Bikes which will be kept specifically for race day purposes.
Provide ongoing travel, food & accommodation support for riders travelling to events to compete in the Masaka Cycling Club colours.
Fifteen Cycling Scholarships for young members who can meet certain criteria and demonstrate they are contributing community citizens
FUNDRAISING GOAL: $AUD20,000 per annum. 200 x $10.00 Recurring Monthly Donations. If this goal is exceeded the funds will be used to purchase top grade race bicycles rather than rely upon kind equipment donations. 200 Cycling Fans the world over will have the opportunity to give back and be involved in an incredible initiaitive.
PERFORMANCE GOAL: The club is fortunate enough to already have a group of elite quality riders plus 40 other hard working club male and female members with enormous potential. One rider is the 2016 Uganda National Champion. It is not unreasonable to expect this club to produce a professional level cyclist in the very near future. Our goal will be to create a pathway to a UCI Continental level roster……then it will be up to the rider to perform and express their elite talents to the world.
Big shout out to G!RO & The Hidden Athlete for supporting such a great cause.
Find out more information on Masaka Cycling Club HERE
Click Here to donate to Masaka Cycling Club
Follow Masaka Cycling Club via their Official Instagram Page
Sourced from GrioCycles.com