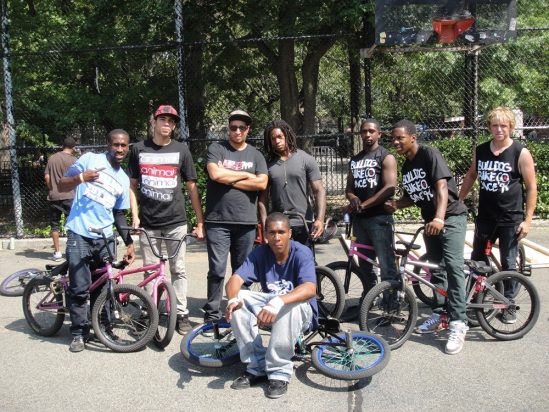 Bulldog Bikes is a rider owned and operated company that was founded in 1998, by Jimmy "Mac" McNeal, our company is a mix of multiculturalism, which blends the energy and culture of hip-hop & punk rock, with the urban backbone of New York City, along with most importantly the passion and edge of BMX bikes and the riders.
In an Industry that follows trends and leaders, Bulldog Bikes is an innovator that takes its time and does whatever it takes to design and produce a quality product. Our signature Bulldog "original square back-end" enables you to recognize a Bulldog bike from afar. Our Bulldog brand and Chromoly frame is our promise to our customers to provide them with a durable bike that does not, and will not break.
Bulldog is a product and company that has grown from the ground up. Since 1998, we have been supported by BMXers around the world. It is that support that helped make us who we are today, as well as the reason we work hard to design and make a BMX frame that our customers expect and deserve.
We are a tight family of fellow riders that are dedicated to the sport. Our success is derived from our "Rider Owned-Rider Designed" philosophy which promises that we won't make a bike that we wouldn't ride ourselves.
Bulldog is a premier lifestyle brand that is committed and dedicated to two things, our core business — designing and manufacturing durable, high quality BMX frames and our core customers –the underground culture and BMX market.


About Jimmy Mac:
Jimmy Mac has spent the last 25 years, being an athlete, artist, designer, and entrepreneur. He is a marketer, brand developer, influencer and cultural ambassador turning his hobby into his life's career.
In the the early 1990's, Jimmy was responsible for bringing BMX into the hip-hop scene. His work during this time pioneered a movement that connected urban brands and urban consumers with the world of action sports and emerging culture.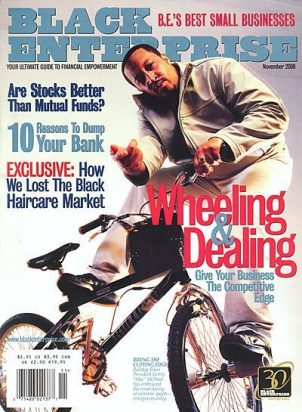 Jimmy has been featured in Forbes Magazine and on the cover of Black Enterprise Magazine. He has created one of the only African-American owned BMX companies, Bulldog Bikes, which opened the doors for urban and multicultural athletes.
As a marketer Jimmy created engagement marketing campaigns for Fortune 500 companies including Jeep and ESPN. He has led extensive brand development projects for Toyota, Dr. Pepper, Source Magazine, Vibe Magazine, Shady Ltd., Jeep, and Kicker.
Jimmy can also still be found on the BMX race track, still competing.
Jimmy has cultivated some of the hottest talent in BMX including Brad Simms (X-Games Champion); TJ Ellis and Colton Satterfield (Mountain Dew Tour champions); Shanaze Reade (World Champion); Jason Richardson (Pan-Am Champion); and Ivo Lackas (Olympic Competitor).
As a mentor and teacher, Jimmy has worked extensively with the Network for Teaching Entrepreneurship. He is the co-founding Teacher of 'Kidprenuer,' the young entrepreneur project for Black Enterprise. Jimmy has also been a guest lecturer at Universities around the world including Babson College, University of London, and Wharton Business School.