Brad Davis of Nadruk Santa Cruz posted photos of built up Boss Racing Cecil Johns tribute prototype frame. Cecil is a BMX Hall Of Fame inductee, body builder and MTB Legend. He passed away in 2004 but his memory lives on with this tribute frame.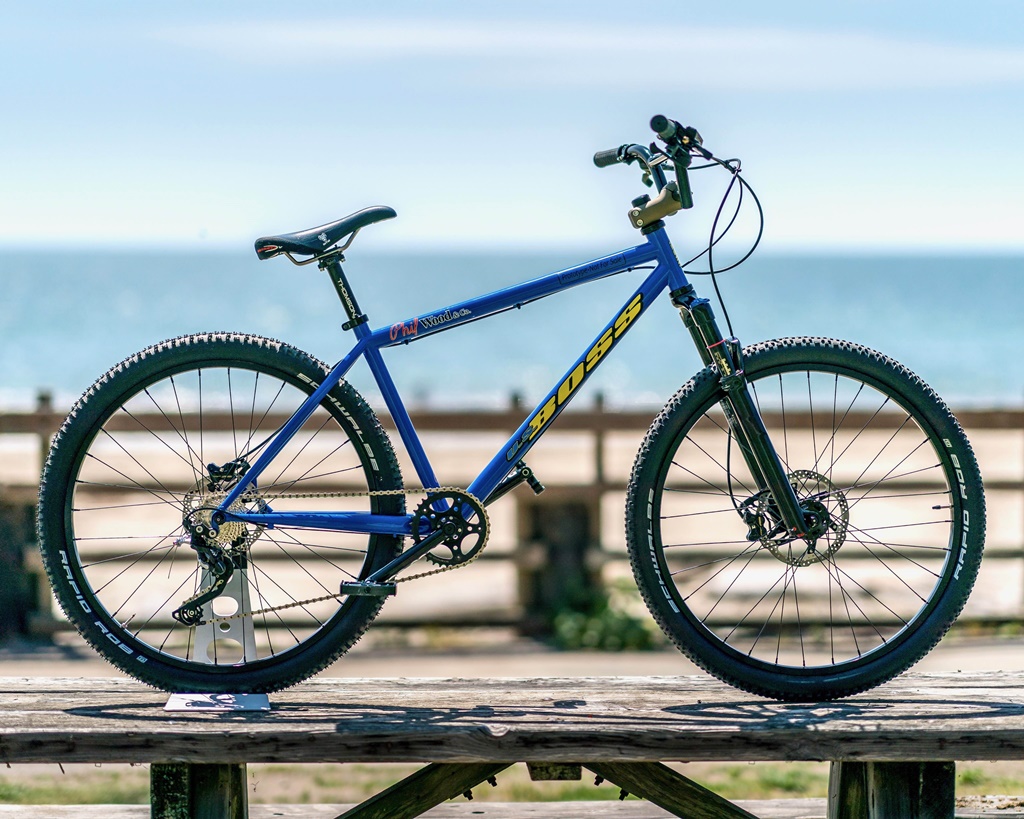 Calabazas Cyclery in San Jose CA commissioned Kelly Bike Co. in NorCal to make three U.S. Boss Racing Cecil Johns tribute prototype frames, the CJPro 26. Cecil Johns was a true NorCal BMX legend that was inspirational and genuine. He passed away in 2004 and it was time to have a U.S. Boss Racing product with his name on it.
One frame went to Phil Wood & Co. to use as a shop bike as they supported the project. Cecil's family was a supporter of this more than deserved tribute.

~Brad Davis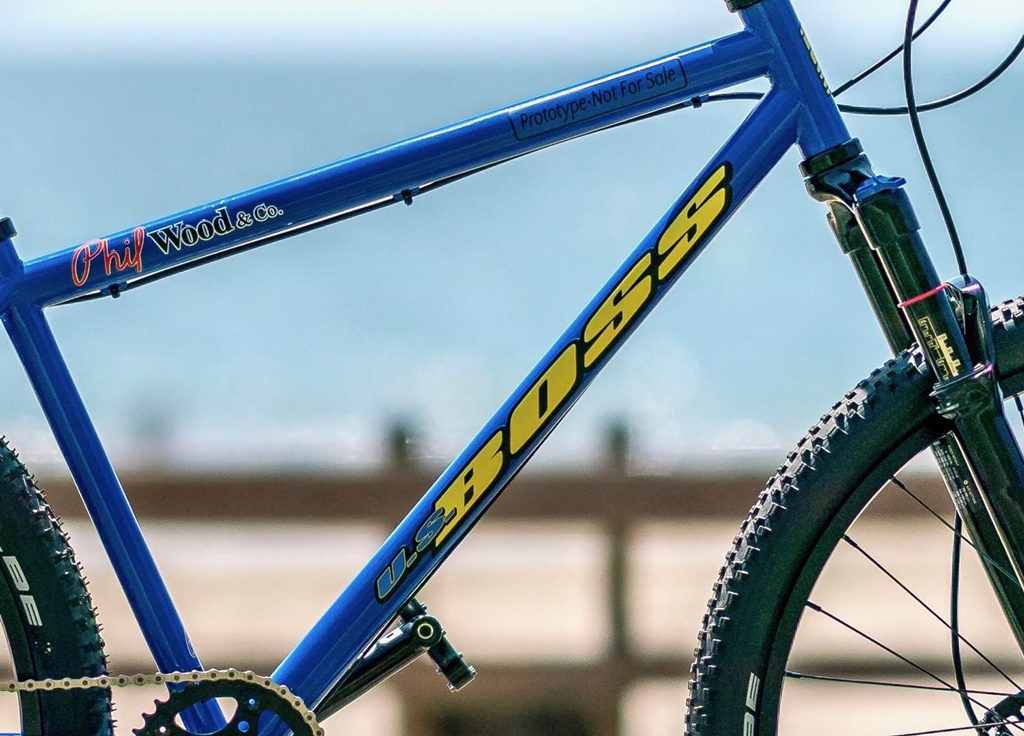 About The Frame:
Prototype U.S.Boss Racing CJPro 26 MTB
Handmade in Northern California by Chris Kelly at Kelly Bike Company.
Made as a tribute to the 90's dual slalom frames Cecil Johns helped design.
The blue and yellow bikes are the CJPro prototypes. Black bike is original 90's MTB. (Pic provided by Facebook Boss Fans Page Group)
Words to describe Cecil

Inspire-truth-lead-strength-encourage balance-growth-humor-power-guide-love

~Brad Davis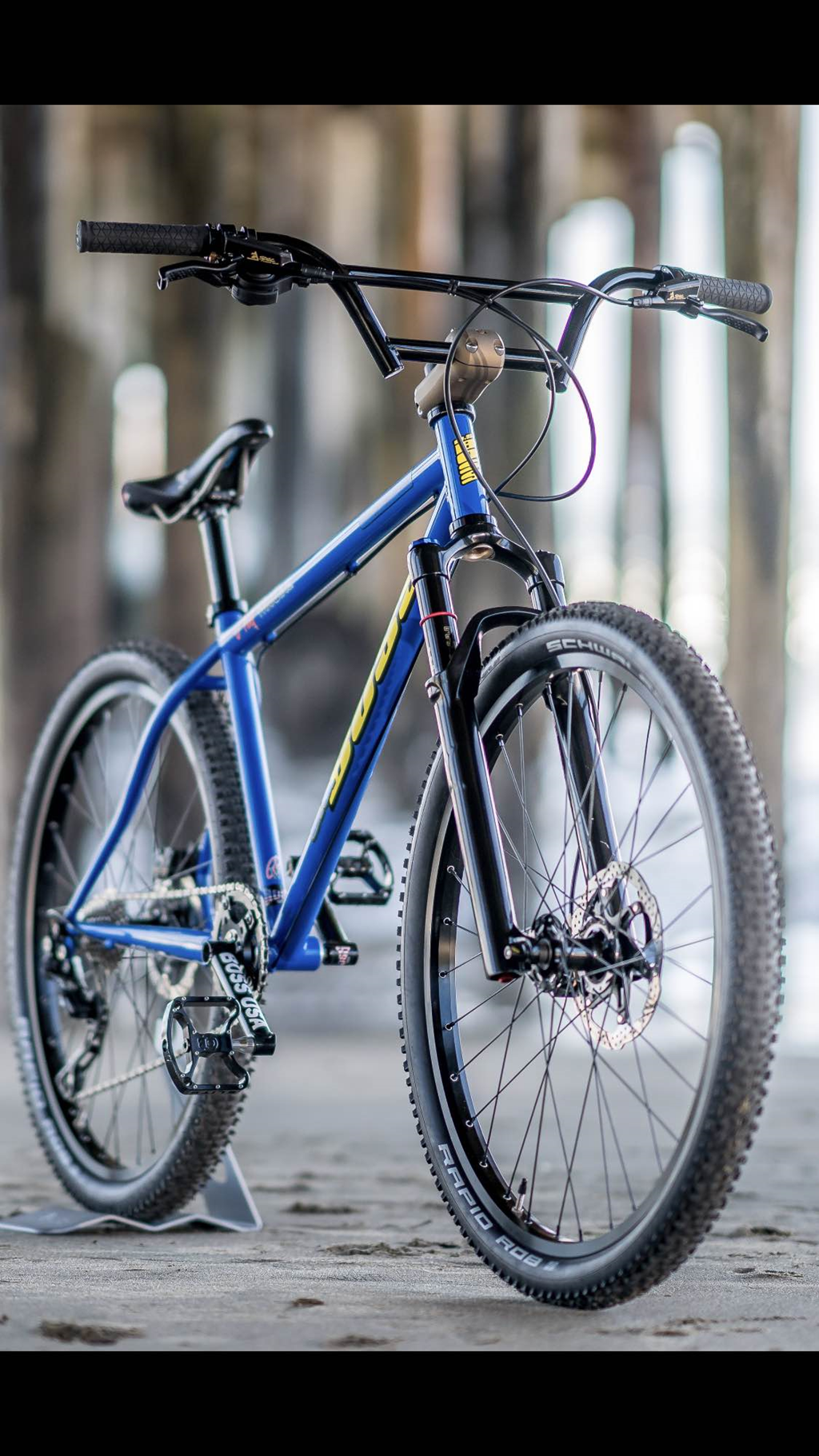 Frame Specs:
Frame: Hard tail with 26" Rims
15" C-C and 14 1/2 C-C
22 1/2" Top Tube and 22"
16 1/4" Chainstay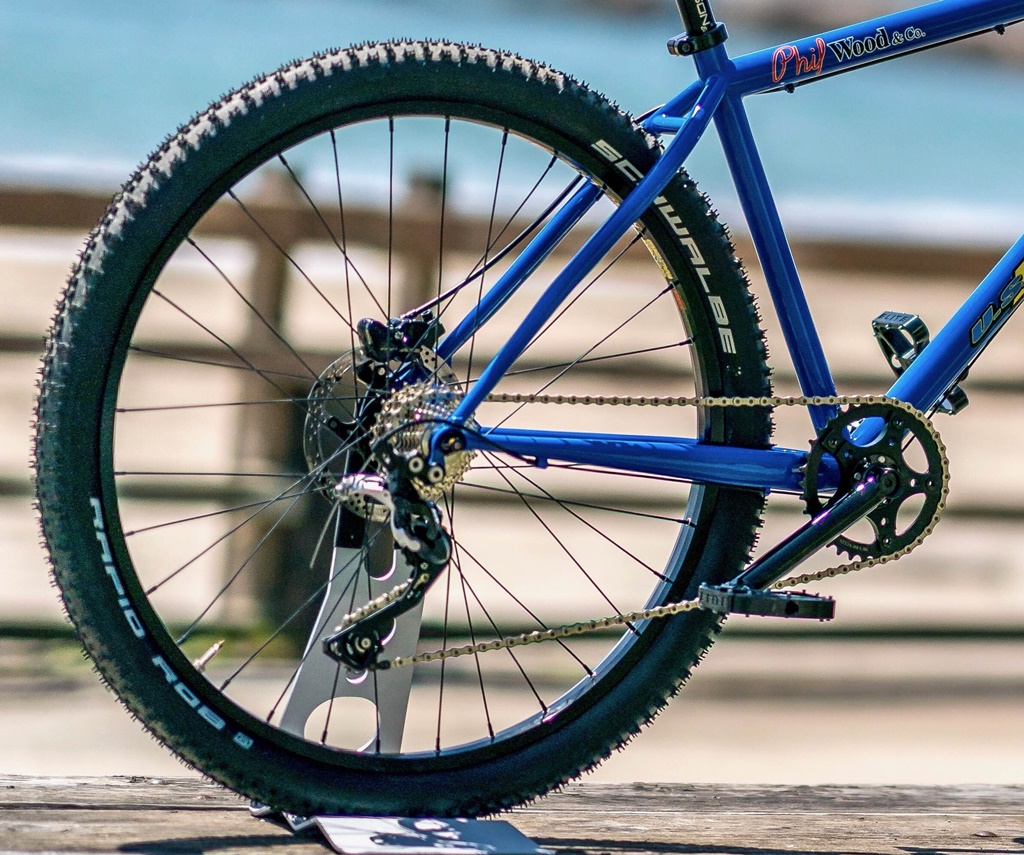 1 1/8" Headtube I.D.
68 Degree Headtube
68 Degree Seat Tube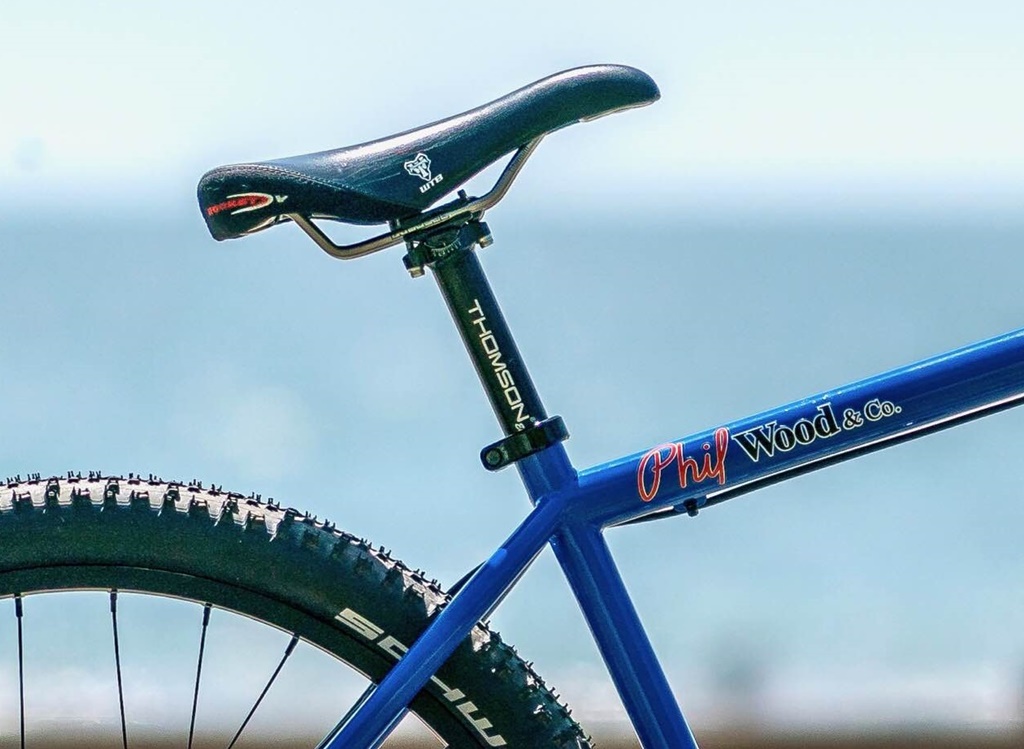 4130 CroMo Straight Guage Top/Down Tubes
Other select MTB tubes with Ritchey Dropouts
About Cecil Johns: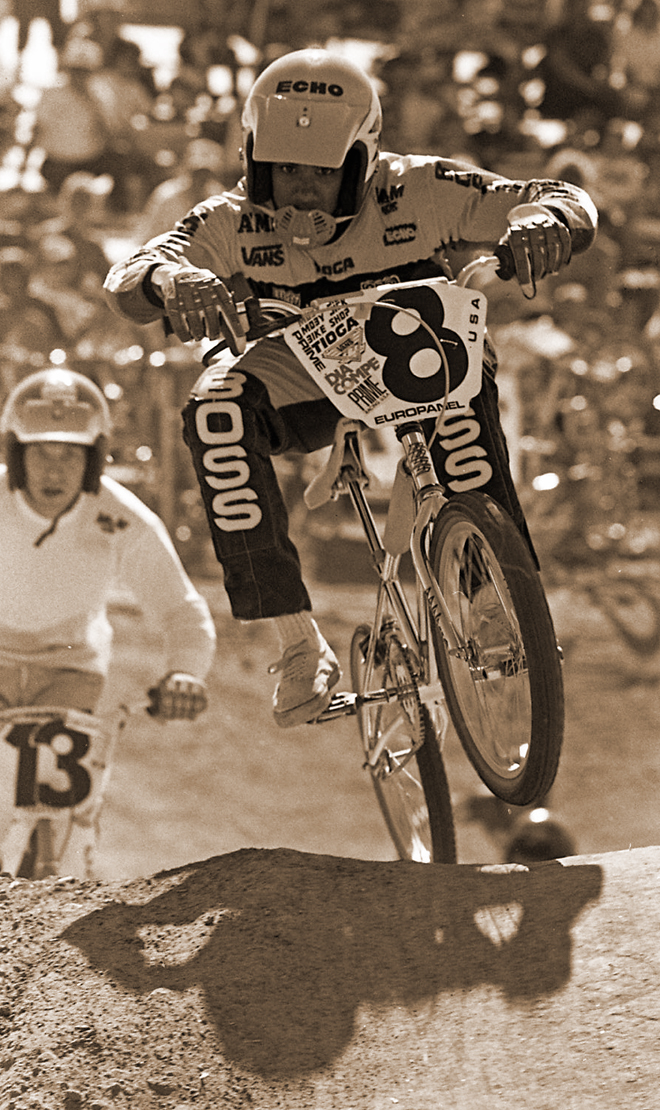 With a winning attitude and professional training techniques, Cecil Johns was the leader of the "body building" Pro class of the mid to late 80`s, sometimes wearing a weight belt when he raced. He was ranked #4 in BMX Action`s "TERRIBLE TEN" of 1987, which put him as one of the 10 fastest amateurs of that year. He was fast, but that sometimes got overlooked because of his flamboyant personality, bold attitude and straight-forward speak.

He is the one to credit with creating Nor. Cal. Pride. All of the bay area riders in the late 80`s ran the letters NCB on their number plates, which stood for Nor. Cal. Boys. There has always been a BMX rivalry of Nor. Cal. versus So. Cal., but Cecil, along with Terry Tenette and the entire Calabasis crew, turned this small rivalry into world war proportions. They created their own Nor. Cal language, as well as their own race style. Cecil was the first guy to be heard talking about "pimpin` " and "treatin` " riders, and he also coined the term "pull" (or "full pull") when a rider was really layin` down the power.

~USA BMX/BMX Hall of Fame (2012)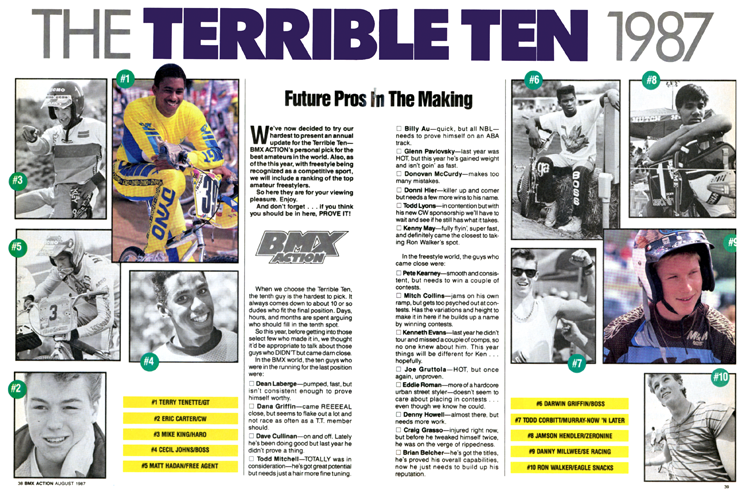 Nor.Cal Pride:
Cecil was also responsible for helping put Boss, the official Bike of Nor. Cal, on the map; coaching, forming and shaping the incredible underdog team, Boss Racing, to the powerhouse it became. Up until that time, So. Cal. was the place to be. But thanks to Cecil`s campaign for Nor. Cal. Pride, he made it cool to be where ever you were from. In his own words, "So. Cal. was played out". He encouraged every group of riders from anywhere in the country, to be happy with where they lived. Riders no longer had to dream of making it to So. Cal. to be a true BMXer. Cecil Johns proved you can create your own scene no matter where you're at.

His untimely death was a shock to the BMX community and a sad end to one of the all-time most outspoken AA-pros the sport has ever seen. Cecil told it the way he saw it, with his classic humor and a laugh.

~USA BMX/BMX Hall of Fame (2012)
In 2011 Ozzie Johns made this tribute video to Cecil. Cecil was great at everything he did and this video shows it. He will be missed but his legend lives on.
For more info about the CJPro 26 contact Brad Davis at Info@NadrukSantaCruz.com
Sourced from SugarCayne.com